It is said that worldwide, 5% of all energy use comes from air compressors. That's an insanely large amount of energy.
But in most compressed air systems, a lot of energy is wasted: on average around 30%. That translates to thousands of dollars per year (sometimes more than a hundred thousand a year).
Compressed air is expensive. Any action we take to reduce losses will pay back quickly. Compressed air has an 8x 'multiplier'. It means that anything we save on the compressed air side will save us 8 times as much on the electrical side (input energy) of the air compressor.
If we can save 1 kW in compressed air use – we save 8 kW in electricity use! Sometimes simple tweaks results in tens of thousands of dollars saved per year!
Save Money on Compressed Air
This book is all about compressed air system optimization to save money and energy.
It starts at the basics and explains exactly how you can save (loads) of money on compressed air.
This book is straight to the point and easy to to understand, without leaving anything out.
The problem with compressed air
The thing with compressed air is… it is very expensive. And not many people realize this. Compressed air is about 7 to 8 times more expensive than electricity. So any waste that we create when working with compressed air is also 'amplified' 7 to 8 times.
In an Average Compressed Air System, 30% of Energy is Wasted!
A single compressor can easily waste $10k per year in energy costs!
Yes 'waste'. Not 'use' – extra energy that we can save by optimizing the compressed air system.
It means you can run this same air compressor, while using less energy. Even on a medium sized compressed air system, the yearly energy savings can easily add up to $10.000 per year!
Every positive action we take to reduce compressed air waste and reduce energy consumption always pays back quickly – simply because compressed air is so expensive to produce.
There are many different ways to save money on compressed air (and there is A LOT of money to be saved!) – all of it is described in this book.
What You Will Get
The book is 86 pages long and is divided in 3 main parts. Each part builds on the previous part.
Part 1: How compressed air 'works' and some basic info you need to know.

Part 2: The 3 main categories of savings

Part 3: Things you can do -right now- to save on compressed air
In the end, you end up with a completely optimized compressed air system – saving thousands per year in energy
This is a digital book – you can download it instantly. Lifetime updates are included.
A Look Inside
Here's a screenshot of some pages of the book – as you see there are many images and diagrams that help to explain everything in easily.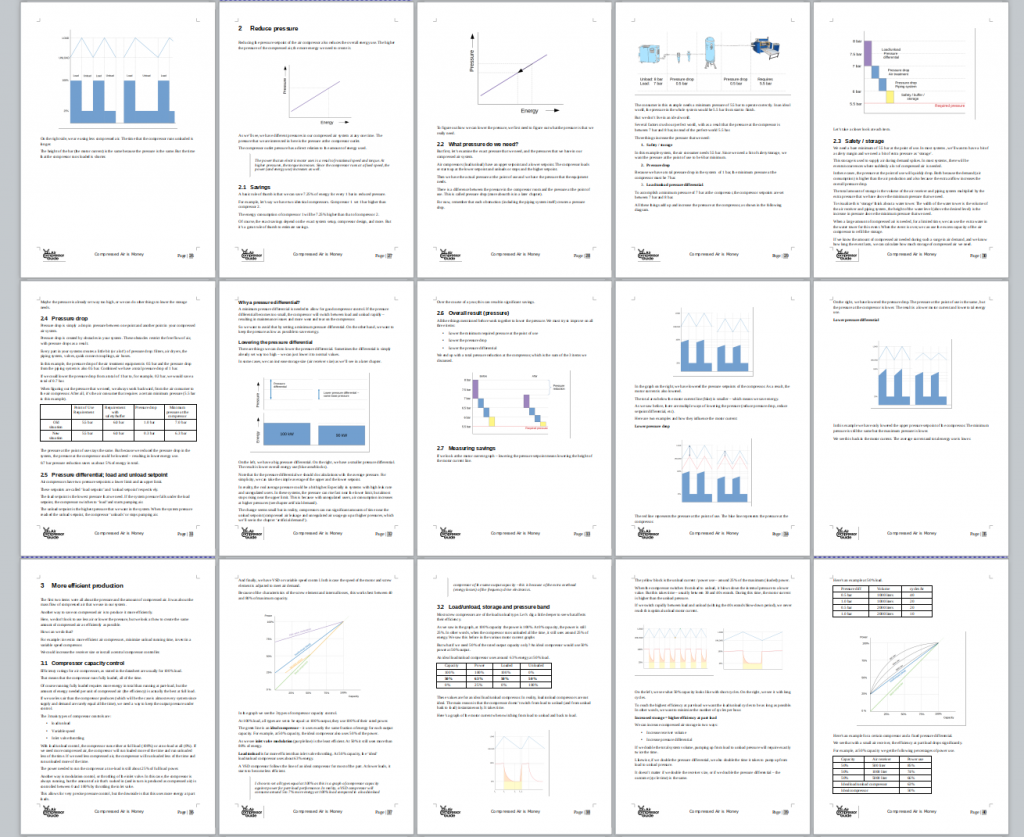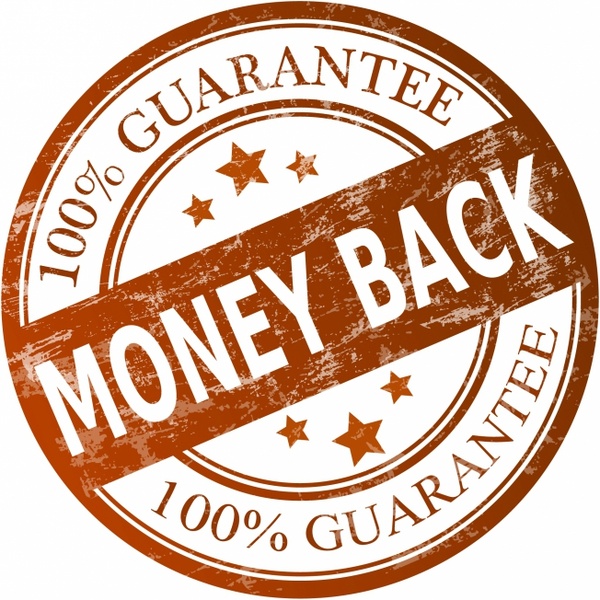 Money Back Guarantee
All our products and guides come with a 30 day no-questions-asked no-risk money back guarantee. If you don't like the product for any reason or no reason at all – just send me an email and I will refund your purchase.
Lifetime updates
I'm here to support you – that's why with all my products and guides, you receive lifetime access to updates and new versions. New versions will be uploaded to the customer/members area when available. There you can ask questions and request help as well.